Meet Our Planning Team
Our team is committed to helping you reach your financial goals. Please do not hesitate to call on us - reliable, responsive client service is our top priority.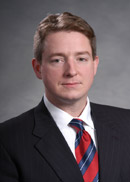 Matthew Thomas Prunier, CFP®, CLU®, ChFC®
Wealth Management Advisor
Office 978-572-0882

Matt has been an advisor with Northwestern Mutual for nearly two decades.  In that time, he has shown an unwavering commitment to providing comprehensive financial planning that takes into full consideration each client's unique financial situation and personal priorities.  Along with his wife Nicole, they have build a financial planning practice in Newburyport, MA that provides full service, comprehensive, fee-based planning for business owners and professionals planning for or in retirement or who are rising stars in their industry. 
Matt holds his CFP® certification, widely recognized as the pinnacle credential among financial planning professionals, as well as his ChFC and CLU designations.  He earned his BA at The George Washington University and lives with his wife Nicole and two sons in Hampton, NH.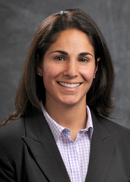 Nicole Abdulla Prunier, CFP®, CLU®, ChFC®
Client Relations Manager
Office 978-572-0883

With nearly two decades at Northwestern Mutual, Nicole has deep expertise in leading clients through a fully customized financial planning process.  Her ability to bring simplicity and clarity to a robust and complex process shines through in her work with business owners and indivuduals alike.  Whether creating sustainable income plans for an impending retirement, optimizing risk management and wealth accumulation for a rising professional, or thinking through executive benefits, business continuity and contingency planning with business owners and management teams, Nicole's planning is thorough, thoughful and ensures all pieces are well coordinated and synergistic.
Nicole holds a BA in psychology from The George Washington University.  She and her husband Matt live in Hampton, NH with their two sons. 
Kimberly Ellis
Director of Investment Operations
Office 978-572-0880

Shannon Capezzuto
Client Service Associate
Office 978-572-0880